Elbow and arm pain
Please note the conditions below are only possible causes of your pain and many other structures can be the source of your symptoms. Therefore a thorough evaluation by a physiotherapist is necessary to make an accurate diagnosis and treat not only the symptoms but also the origin of the pain.
Tennis elbow
It is a condition in which the outer part of the elbow becomes sore and tender. It is commonly caused by non-inflammatory, chronic degenerative changes in the tendon that attaches the forearm muscle to the elbow. It usually occurs after a period of overuse of tasks that involve loaded and repeated gripping and/or wrist extension activities. It is most prevalent in middle-aged people.
Signs and symptoms:
The most common clinical presentation is insidious onset of pain. Usually 24-72 hours after unaccustomed activity involving repeated wrist extension, for example, after a weekend of hard labour, painting, brick laying etc. Or in tennis it might occur after a game of playing with a new racquet, using a wet heavy ball, or over hitting in the wind etc. Another clinical presentation is a sudden onset of pain after a single incident of overuse, for example, pain after picking up a heavy object. Or in tennis, attempting a hard backhand with too much load on the forearm and not enough on the trunk and legs may be the cause of overuse and injury. Pain will be present on the lateral area of the elbow. Pain will be aggravated by wrist extension. You may also experience a loss in grip strength.
Treatment:
Joint mobilisation techniques of either the elbow joint, superior and inferior radioulnar joint or cervical vertebrae will have a neurophysiological effect and will help with decrease in pain and stiffness and will restore joint kinematics.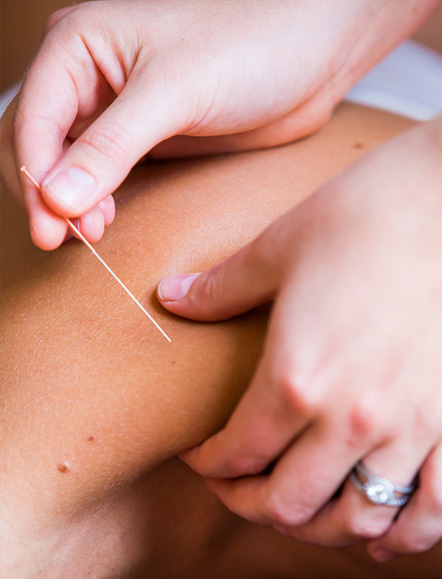 Soft tissue treatment and dry needling therapy is used to decrease muscle spasm and stiffness.
Neural mobilisation is used to restore neural mobility.
Taping is used to improve joint stability, decrease the load on the forearm muscle or aid in normal joint biomechanics.
Rehabilitation: To restore normal control, strength, coordination and balance in the elbow and wrist joint for it to function optimally again.