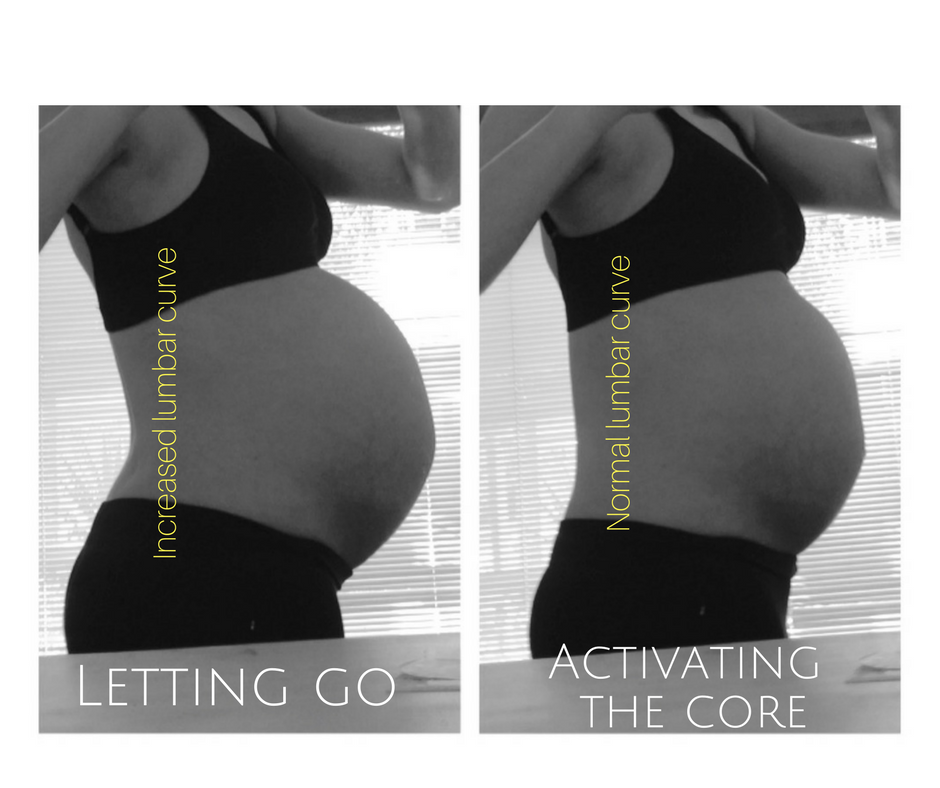 The other day my friend who was 16 weeks pregnant at the time said the following: ' I am so happy my bump is big enough I can finally let go. I do not have to pull in my tummy the entire time'. If you are pregnant or have been pregnant before, you know that it is just the best feeling. Knowing you don't have to worry about how tight your shirt spans around your tummy. You have the perfect excuse. Its one of the awesome pros of being pregnant.

Research revealed that in general, women's core abdominal muscles are stronger than men's. The reason for this is that women are more conscious about their appearance and probably trying to pull in their tummy during the day to appear slimmer and therefore training these muscles every day.
The core muscles that we contract to make a flat tummy are essential to support our back and pelvis during pregnancy. If we 'let go' we barely use these muscles during pregnancy and they will become very weak. The muscle will weaken even further with the weight of carrying the unborn baby and the stretch it undergoes to make space for your bump. We can actually injure the abdominal core and pelvic floor muscles if we neglect it.

Now for the challenge. Never Let Go. During pregnancy always try to activate your abdominal core muscle and your pelvic floor muscle. This will not only help to decrease the incident of lower back pain or SI joint pain but will help with a speedy recovery postpartum.

How do you pull in a tummy when you feel there is no space inside to begin with? Give a light contraction of the pelvic floor and the lower abdominal muscle. Trying to pull your navel to your spine without letting it influence a normal and relaxed breathing pattern. Always try to keep your back at its natural lumbar curve without letting the lumbar curve get bigger when your tummy gets bigger.

If you don't feel confident that you are getting a good controlled contraction with the right muscles and not sure whether you are increasing the pressure on your unborn too much, come for an appointment with our physios that specialize in women's health. We would love to help you.
So come on ladies- keep it active.