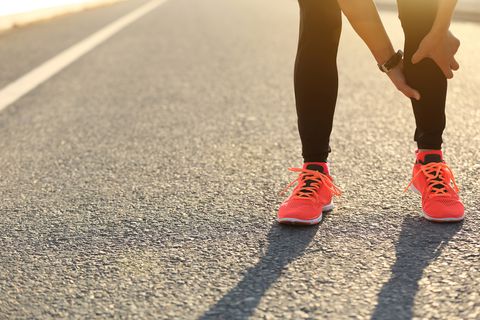 Tibialis periostitis also known as Shin splints
'This lower leg pain, more commonly known as shin splints, can affect anyone that participates in physical activity. Runners are at the highest risk for developing shin splints. Shin splints are a common exercise related problem that typically develops after physical activity. Any vigorous sports activity can bring about shin splints, especially if you are a beginner just starting a fitness program.
Physical activity causes development of shin splints because the leg is being overworked. Sudden changes in activity levels, changes in frequency of workouts, or by changes in duration and intensity.
Symptoms:
sharp and razor like pains in the front of the tibia

pains during or after a workout or run

touching the sore area may cause it to become more aggravated."
"Physiotherapy treatment for patients with this condition is vital to hasten the healing process, ensure an optimal outcome and reduce the likelihood of recurrence. Treatment may comprise:
• deep tissue massage (particularly to the calf muscles)
• joint mobilization
• dry needling
• electrotherapy
• PNF stretches
• arch support taping
• biomechanical correction
• ice or heat treatment
• progressive exercises to improve "
Stretches for chin splints: http://www.fleetfeetmobile.com/resources/shin-splints
http://www.physioadvisor.com.au/8892850/shin-splints-shin-pain-treatment-prevention-.htm
Image: Google images