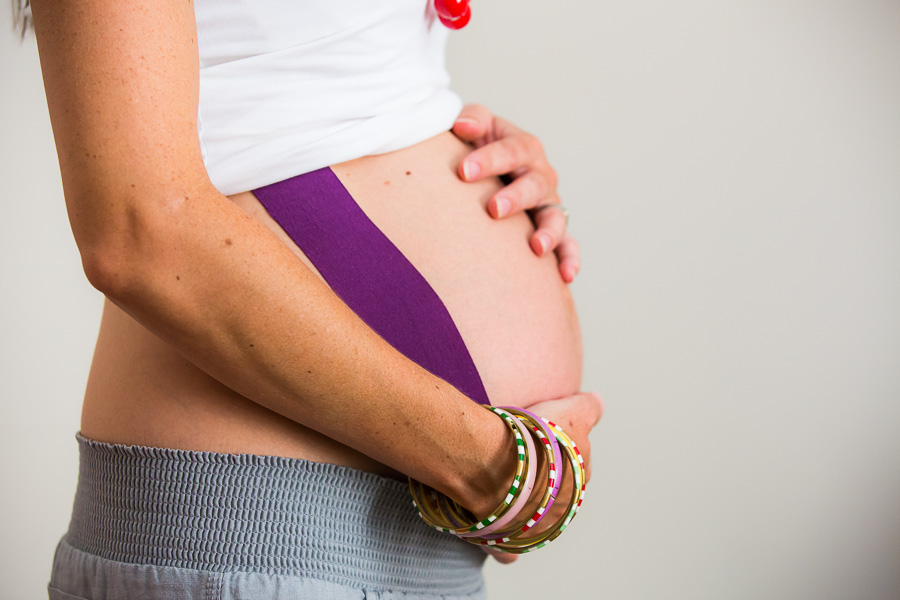 "Weight gain"

"Posture changes. Pregnancy shifts your center of gravity. As a result, you may gradually -- even without noticing -- begin to adjust your posture and the way you move."

"Hormone changes. During pregnancy, your body makes a hormone called relaxin that allows ligaments in the pelvic area to relax and the joints to become looser in preparation for the birth process. The same hormone can cause ligaments that support the spine to loosen, leading to instability and pain."

"Muscle separation. As the uterus expands, two parallel sheets of muscles (the rectal abdominis muscles), which runs from the rib cage to the pubic bone, may separate along the center seam."

"Stress. Emotional stress can cause muscle tension in the back..."
A physiotherapist can help!