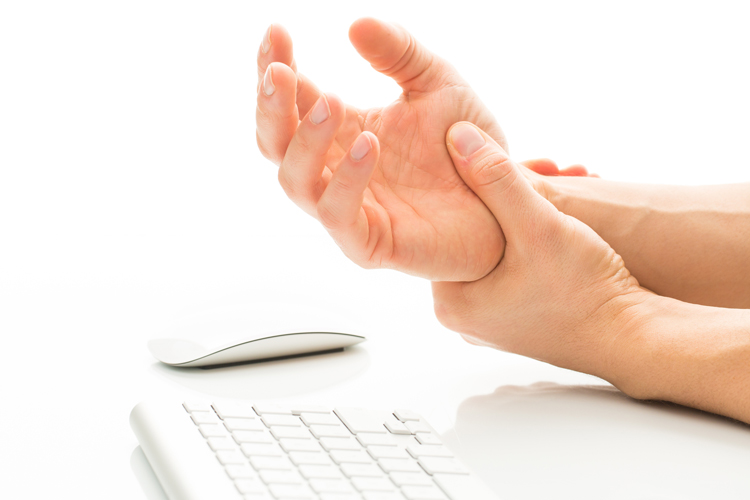 Carpal tunnel syndrome is a painful disorder of the hand caused by pressure on your median nerve as it runs through the carpal tunnel of the wrist. Symptoms include numbness, pins and needles, and pain (particularly at night). Anything that causes swelling inside the wrist can cause carpal tunnel syndrome, including repetitive hand movements, pregnancy and arthritis.
What is Your Carpal Tunnel?
Your carpal tunnel protects vital structures such as the median nerve, blood vessels and tendons as they pass to and from your hand. The palm side of your wrist has a band of strong ligaments (flexor retinaculum) that attach to the carpal (wrist) bones at either side. The rear of the tunnel is a curved compilation of the wrist bones.
What's the Cause of Carpal Tunnel Syndrome?
Carpal Tunnel Syndrome symptoms begin when the pressure inside the tunnel becomes too high. This results in your median nerve becoming compressed as it passes through the small tunnel.
The carpal tunnel pressure increase occurs when either of two things happens:
The tunnel space decreases, such as when the wrist swells eg after a traumatic injury, partial subluxation of the carpal bones or fracture or tenosynovitis.
When the contents of the tunnel (median nerve, blood vessels and tendons) enlarge.
Reference and picture: http://physioworks.com.au/injuries-conditions-1/carpal-tunnel-syndrome